Lee County's #1 House Clean Out Specialists

House clean out can be such a hassle since it's more involved than the typical junk removal service. From organizing personal items and removing all appliances and furniture to vacuuming upholstery, you can't do it on your own. While we do not do deep cleaning services, we do offer services to empty the entire house.
This is where Lee Junk Removal comes in. Our qualified team will conduct personalized and efficient house clean out so you can focus on things that matter. No matter the size of your home or estate, we'll ensure the clean out goes as smoothly as possible.
Pre- and Post-Moving House Clean Out
Moving can be stressful. Apart from packing, you need to clean the house you're moving in or out of. If you need a helping hand, get in touch with us.
We'll clean and get rid of all the junk in your old place so you can list it as soon as possible. Also, we can clean out your new home so you can settle in a fresh and comfy space.
Estate Cleanout Services
Lost a loved one, or did you divorce your life-long partner? Need to clean the space they used to live in?
Look no further than Lee Junk Removal for professional estate cleanout in Lee County. We are the #1 rated in "companies that clean out homes" in Lee County. We're here for your home clean out needs.
Whether you're dealing with the death of a loved one, or just helping a family member move, we're here to help. We'll help you sort through your loved one's belongings so you can keep some mementos and properly dispose of items you may not need. Contact us today to learn about our estate cleanout services near you.
How can Lee Junk Removal help with downsizing or moving preparation during house cleanouts?
jstew40987
2023-04-20T18:56:25+00:00
Our team can assist with downsizing or moving preparation during house cleanouts. We can help you sort through belongings, remove unwanted items, and ensure your space is ready for the moving process.
What does Lee Junk Removal do for house cleanouts in the Fort Myers and Cape Coral area?
jstew40987
2023-04-20T18:54:15+00:00
Lee Junk Removal can assist with house cleanouts by helping you sort through belongings, removing unwanted items, and ensuring a clean and organized space. Our team is experienced in handling house cleanouts with sensitivity and care.
Foreclosure Cleanout
Investing in foreclosed properties and flipping them can be very profitable. But cleaning out the foreclosed properties isn't an easy feat. Previous homeowners usually leave the property with piles of junk and in total disrepair. As a property manager, you may lack the time to conduct the house clean out, and this is where we will come in very handy.
Our foreclosure cleanouts include but are not limited to the removal of appliances, dusting, and vacuuming. We'll conduct a thorough house clean out to improve your property's appearance and earn you a good return on investment.
Eviction Cleanout
Sometimes as a landlord, you may encounter tenants who don't pay rent, fail to renew their lease, or cause major damage to their property. In such cases, you have no choice but to evict them. Tenants may move out in a hurry, leaving a big mess. Contact us, and we'll come and clean out the mess and help with the property clean up.
Whether you own a condo or townhouse, we'll come in and freshen up the place so you can get new tenants fast with our house clean out for evictions or apartment clean out services.
House Hoarding Cleanout
Living in a hoarder environment is a serious health risk. You're often exposed to dirt and grime, making you susceptible to different types of diseases.
Our team understands that hoarder cleanouts are delicate and emotional, so they're equipped to be compassionate during the whole process. Our effective planning, detailed execution, and state-of-the-art equipment ensure your house cleanout leaves your home clutter free.
Our Home Cleanout Process
Step 1: Contact Us for a Free Quote
Scheduling a house clean out in Fort Myers, FL with us is fast and easy. Simply give us a call or book online and tells us what type of cleanout you need. Don't forget to mention your address and the date and time of the service. Whether you want to schedule your service today or in a few months, we can comfortably accommodate your needs.
Step 2: Receive a Free Quote
After giving us you give us your details, we'll provide you with a quick free quote for our clean out services near you. Our rates are upfront and consistent, so you can be sure there's no run around with us. WE have no hidden charges.
Step 3: We Conduct the Property Cleanout
Our team will come in and sort through all the junk in your home, removing large equipment and vacuuming your home. We handle the items in your home with great care. We understand how important they are, and you may want to keep some old stuff as mementos.
Step 4: Donating and Recycling Items
Once we're done cleaning, you may want to get rid of salvageable items like furniture or appliances. We can help you find a home for these items. We've partnered with local charities to ensure that nothing goes to waste. Our staff will donate any usable items to people who may need them.
Step 5: Enjoy a Clean Property
The professional estate cleanout service is complete! Our professional junk removal team will have removed all unwanted items, saving you time and money. Whether you want to stay on the property or rent it out, you now have access to a clean, healthy, and safe space.
Work with the Best House Clean Out Service in Lee County
Professional Team
Our trained team is very proficient when providing clients with house clean out services. When you choose us, expect us to arrive on time, in a company vehicle, well-equipped, and uniformed. We pride ourselves on quick communication and quality service provision.
Affordable Pricing
We offer some of the best rates for house clean out services in the Southwest Florida area. Our prices are affordable, consistent, and fair. We'll give you an up-front quote over the phone, so you'll always be aware of the total costs from the start. We usually determine our pricing depending on the size of your property.
Eco-Friendly Home Cleanouts
We believe in environmental responsibility, and that's why we make sure to leave as little impact on the environment as possible during our property cleanout. From donating to recycling, we ensure the salvageable items are disposed of appropriately.
We Arrive On-Time and In Uniform
We are committed to providing you with the best service possible with minimal interruption to your day, and we want to make sure you are comfortable with our house clean out service. That is why we arrive on time and in uniform. Arriving in uniform not only looks professional, but it also gives you an extra level of safety and security, so you always know you are letting the right people into your home.
Enjoy a Clean and Organized Space Without Lifting a Finger
Want to clean out your property?
Look no further than Lee Junk Removal. We're dedicated to providing quality and professionalism during your home cleanouts in Lee County and surrounding areas. Let us do the heavy lifting while you sit back and relax. We'll have your whole house clean-out done before you know it.
THANK YOU TO OUR AMAZING CUSTOMERS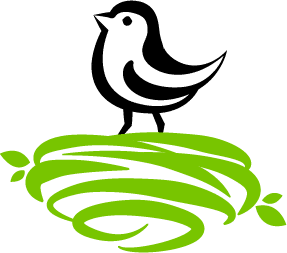 "Experience was great thanks very much for solving our problem we would use you again in a minute"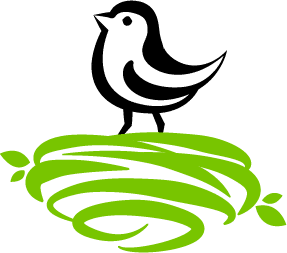 "Would recommend this company. Provided an accurate estimate over the phone, very courteous!"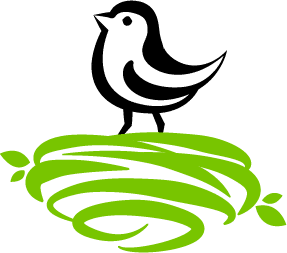 "Reasonable prices, great service, and terrific people"
DON'T CALL US, WE'LL CALL YOU
Request a Callback
Fill in the form below to request a callback to discuss your move.