Old Furniture In The Way?

Are you looking to clear out your space? Are you upgrading your home? Do you have old furniture that has become worn over time? Let Lee Junk Removal help you get your space back with our furniture removal services.
Lee Junk Removal is the preferred junk hauling service for furniture removal in Fort Myers, Cape Coral and surrounding areas. Our prices are unparalleled, our team is skilled, and our methods are surefire.
We are a furniture removal company and are prepared to help you declutter your space and relax your mind. We know that it can be overwhelming to have unwanted junk lying around, and that it's not easy to dispose of it all on your own. This is where we come in, Lee Junk Removal offers furniture disposal near you!
Save Time and Stress.
Trying to get rid of unwanted furniture on your own can be a time-consuming and arduous task. Not only do you risk damaging your property, but you also put your own health on the line. Save yourself the chipped paint, the broken glass, and the chiropractor visit—let us take it from here. We handle all old furniture removal jobs quickly, and easily.
Local Furniture Removal Service
Furniture junk removal and furniture disposal is our area of expertise. Our team is made up of professional, reliable, experienced, and knowledgeable individuals. We are dedicated to making your junk removal experience as simple and efficient as possible. This is why as a trusted furniture pickup and removal company, we take all necessary precautions while providing excellent customer service. You relax, we'll do the heavy lifting.
There is no job too big or too small for the Lee Junk Removal team. We can remove old furniture from your property including but are not limited to:
Do I need to disassemble my furniture before my appointment?
jstew40987
2023-04-20T18:12:51+00:00
While disassembling your furniture can make the furniture removal process more efficient, it is not required. Lee Junk Removal's experienced team is equipped to handle furniture removal in Fort Myers, Cape Coral, Bonita Springs, or Estero, whether it is disassembled or fully assembled. If you need assistance with disassembly, please let our customer service team know when scheduling your appointment.
What types of furniture can Lee Junk Removal remove?
jstew40987
2023-04-20T18:10:39+00:00
Lee Junk Removal specializes in furniture removal services in Fort Myers, Cape Coral, Bonita Springs, Estero, and the surrounding areas. We can remove various types of furniture, including sofas, chairs, tables, beds, dressers, desks, and more, making it a convenient solution for all your furniture removal needs.
Entertainment Center Removal
Upgrade your living room by removing your outdated entertainment center. Lee Junk Removal can handle the difficult task of entertainment center pickup and disposal, no matter the size or condition of the furniture.
Real estate agents commonly request entertainment centers be removed when selling a home, as they quickly date home decor.
Our team of licensed and insured workers are equipped with the necessary tools to safely remove heavy entertainment centers and other large furniture. Choose us for your hauling needs.
Couch Removal and Sofa Removal
Trying to figure out how to get rid of a couch? Make room for your new furniture by having Lee Junk Removal haul away your old couch or sofa. Our experienced and punctual team is equipped with the necessary tools to handle any furniture haul away job, including sleeper sofas, recliners, chairs, loveseats, and sectional sofas.
Removing a couch from condos or homes can be a difficult task, but we offer hassle-free solutions. Choose us for your local furniture removal needs.
Mattress Removal & Bed Removal
Mattress removal and disposal can be a difficult task for residents of Bonita Springs, Estero, Fort Myers, Cape Coral and Lehigh Acres due to HOA restrictions.
Lee Junk Removal offers prompt and professional service to safely remove and dispose of old mattresses and beds in compliance with regulations.
Our licensed and insured team provides a hassle-free solution, as abandoned mattresses can be left outside and unpicked. Trust us to handle the removal of your old bed or mattress.
Bedroom Furniture Removal
Mattress
Bed Frame
Box Spring
Headboard and Footboard
Dressers
Nightstand
Armoir
Chest
TV Cabinet
Dining Room Furniture Removal
Kitchen Table
Kitchen Chair
China Cabinet or Dining Set Cabinet
Office Furniture Removal
Office Desk
Office Chair
Work Tables
Cubicle
Storage Board
Office Drawers and Cabinet
Living Room Furniture Removal
Couch
Loveseat
Entertainment Center
Coffee Table
Area Rug
An Eco-Friendly Team You Can Trust.
The Lee Junk Removal team believes in taking care of the community and the environment. Therefore, whenever possible, we recycle or donate your junk. We are dedicated to doing our part to make this world a better place.
If you are getting rid of salvageable furniture, call us before you toss it! We partner with local charities so that we can give your items a chance to find another home.
Don't Sweat It.
Our staff is highly trained and well-versed in the process of junk removal. We know that there can be concerns about bulky items, stairways, and paint jobs. We take safety seriously. That's why we take extra care to leave your property in pristine condition, even when the load is heavy and the spaces are tight.
You can trust us to do the job right—that's the Lee Junk Removal promise.
Need Furniture Removal Services Now?
Why wait? We offer junk furniture removal near you. Let us come and relieve you of your unwanted furniture. Whether you're looking for junk removal services for today, tomorrow, or next month—we've got you covered. With Lee Junk Removal, you can expect upfront and hassle-free pricing, quick and easy scheduling, and a job well done.
Call us at (239) 533-0020 to learn more about our services and to receive a free price quote for old furniture removal near you.
We look forward to serving you!
THANK YOU TO OUR AMAZING CUSTOMERS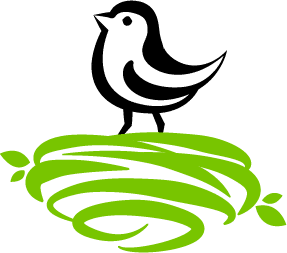 "This company exceeded every expectation I may have had. I've never needed a junk removal company before, and I was told to call 1 800 got junk. I've owned 2 local businesses so I always try to go local when it's possible. This was a great decision.
Jordan and Greg were so professional, worked their butts off and did an incredible job!! Their price was great and they went out of their way to help me and get the job done. These guys are a no-brainer when you need a job done well with no stress at a great price."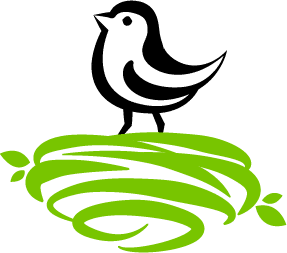 "I was recently visiting my Mom in Ft Myers and we had an unexpected need to have some furniture removed from her condo as quickly as possible. I called and spoke with Jordan at a little after 5 one evening and he was able to have a truck at her house by 11am the next day!! We couldn't have been more pleased. Jake and his coworker were polite, professional and were in and out quickly. The price was fair and exactly what was originally quoted. I highly recommend these folks!!!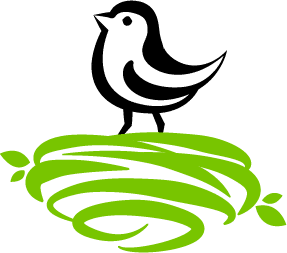 "I procrastinated about clearing furniture out of my late son's room for almost a year. I contacted Lee Junk removal just before 9 am and they had the room cleared plus removed a computer hutch by 10:30 am! Unbelievable in our area to have such fast work done. The price was very reasonable and everyone was professional and polite. I am so glad that I don't have to look at a pile of decaying furniture sitting by the road waiting to be picked up by our local trash service."
DON'T CALL US, WE'LL CALL YOU
Request a Callback
Fill in the form below to request a callback to discuss your move.